Safety Applications of ITS Systems in Europe and Japan
PDF Version (3.6 mb)
Appendices
Figures
Tables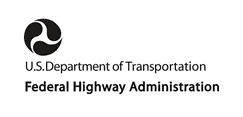 FHWA-PL-06-001 HPIP/1-06(3.5)EW
January 2006
Notice
The Federal Highway Administration provides high-quality information to serve Government, industry, and the public in a manner that promotes public understanding. Standards and policies are used to ensure and maximize the quality, objectivity, utility, and integrity of its information. FHWA periodically reviews quality issues and adjusts its programs and processes to ensure continuous quality improvement.
Technical Report Documentation Page
Report No.: FHWA-PL-06-001
Government Accession No.:
Recipient's Catalog No.:
Title and Subtitle: Safety Applications of Intelligent Transportation Systems in Europe and Japan
Report Date: January 2006
Performing Organization Code:
Author(s): John Njord, Dr. Joseph Peters, Michael Freitas, Bruce Warner, K. Craig Allred, Dr. Robert Bertini, Robert Bryant, Robert Callan, Martin Knopp, Lyle Knowlton, Carlos Lopez, Tom Warne
Performing Organization Report No.:
Performing Organization Name and Address:
American Trade Initiatives
P.O. Box 8228
Alexandria, VA 22306-8228
Work Unit No. (TRAIS):
Contract or Grant No.: DTFH61-99-C-005
Sponsoring Agency Name and Address:
Office of International Programs
Office of Policy
Federal Highway Administration
U.S. Department of Transportation
American Association of State Highway and Transportation Officials
National Cooperative Highway Research Program
Type of Report and Period Covered:
Sponsoring Agency Code:
Supplementary Notes: FHWA COTR: Hana Maier, Office of International Programs
Abstract:

With nearly 43,0000 deaths a year on U.S. roads, a need exists for countermeasures to reduce the number and severity of crashes. The Federal Highway Administration, American Association of State Highway and Transportation Officials, and National Cooperative Highway Research Program sponsored a scanning study of intelligent transportation systems (ITS) applications deployed in France, Germany, and Japan to mitigate traffic safety problems.

Among the safety applications of ITS technologies the scan team observed were changeable message signs to manage traffic flow, automated speed management and control efforts to reduce crashes, video incident detection and an eCall system to improve emergency personnel response times, and driver assistance initiatives such as adaptive cruise control, lane keeping, and assisted braking.

The team's recommendations for U.S. implementation include projects to increase support for and document benefits of automated enforcement systems, evaluate advanced video detection and incident analysis technology, deploy dynamic sign technologies, and conduct variable speed limit pilots. The team also recommends an initiative to encourage top-down leadership commitment to fatality reduction throughout the country.

Key Words: automated enforcement, collision warning, driver assistance, human factors, intelligent transportation system, safety, speed management, variable message sign
Distribution Statement: No restrictions. This document is available to the public from the: Office of International Programs, FHWA-HPIP, Room 3325, U.S. Department of Transportation, Washington, DC 20590
international@fhwa.dot.gov
www.international.fhwa.dot.gov
Key Words: automated enforcement, collision warning, driver assistance, human factors, intelligent transportation system, safety, speed management, variable message sign
Security Classify. (of this page): Unclassified
No. of Pages: 52
Price: Free
Form DOT F 1700.7 (8-72)
Reproduction of completed page authorized
Prepared by the International Scanning Study Team:
John R. Njord; Utah DOT; Co-Chair, Europe
Dr. Joseph I. Peters; FHWA; Co-Chair, Europe
Michael Freitas; FHWA; Co-Chair, Japan
Bruce Warner; Oregon DOT; Co-Chair, Japan
K. Craig Allred; FHWA
Dr. Robert L. Bertini; Portland State University
Robert W. Bryant; Oregon DOT
Robert M. Callan; FHWA
Martin Knopp; FHWA
Lyle Knowlton; New Hampshire DOT
Carlos A. Lopez; Texas DOT
Tom Warne; Tom Warne and Associates
and American Trade Initiatives, Inc. for the

Federal Highway Administration U.S. Department of Transportation
American Association of State Highway and Transportation Officials
National Cooperative Highway Research Program
International Technology Scanning Program
The International Technology Scanning Program, sponsored by the Federal Highway Administration (FHWA), the American Association of State Highway and Transportation Officials (AASHTO), and the National Cooperative Highway Research Program (NCHRP), accesses and evaluates innovative foreign technologies and practices that could significantly benefit U.S. highway transportation systems. This approach allows for advanced technology to be adapted and put into practice much more efficiently without spending scarce research funds to recreate advances already developed by other countries.
FHWA and AASHTO, with recommendations from NCHRP, jointly determine priority topics for teams of U.S. experts to study. Teams in the specific areas being investigated are formed and sent to countries where significant advances and innovations have been made in technology, management practices, organizational structure, program delivery, and financing. Scan teams usually include representatives from FHWA, State departments of transportation, local governments, transportation trade and research groups, the private sector, and academia.
After a scan is completed, team members evaluate findings and develop comprehensive reports, including recommendations for further research and pilot projects to verify the value of adapting innovations for U.S. use. Scan reports, as well as the results of pilot programs and research, are circulated throughout the country to State and local transportation officials and the private sector. Since 1990, approximately 70 international scans have been organized on topics such as pavements, bridge construction and maintenance, contracting, intermodal transport, organizational management, winter road maintenance, safety, intelligent transportation systems, planning, and policy.
The International Technology Scanning Program has resulted in significant improvements and savings in road program technologies and practices throughout the United States. In some cases, scan studies have facilitated joint research and technologysharing projects with international counterparts, further conserving resources and advancing the state of the art. Scan studies have also exposed transportation professionals to remarkable advancements and inspired implementation of hundreds of innovations. The result: large savings of research dollars and time, as well as significant improvements in the Nation's transportation system.
Scan reports can be obtained through FHWA free of charge by e-mailing international@fhwa.dot.gov. Scan reports are also available electronically and can be accessed on the FHWA's Office of International Programs Web Site at www.international.fhwa.dot.gov
International Technology Scan Reports
International Technology Scanning Program: Bringing Global Innovations to U.S. Highways
All Publications are Available on the Internet at www.international.fhwa.dot.gov
Safety
Safety Applications of Intelligent Transportation Systems in Europe and Japan (2006)
Roadway Human Factors and Behavioral Safety in Europe (2005)
Traffic Safety Information Systems in Europe and Australia (2004)
Signalized Intersection Safety in Europe (2003)
Managing and Organizing Comprehensive Highway Safety in Europe (2003)
European Road Lighting Technologies (2001)
Commercial Vehicle Safety Technology and Practice in Europe (2000)
Methods and Procedures to Reduce Motorist Delays in European Work Zones (2000)
Innovative Traffic Control Technology and Practice in Europe (1999)
Road Safety Audits — Final Report and Case Studies (1997)
Speed Management and Enforcement Technology: Europe and Australia (1996)
Safety Management Practices in Japan, Australia, and New Zealand (1995)
Pedestrian and Bicycle Safety in England, Germany, and the Netherlands (1994)
Planning and Environment
Transportation Asset Management in Australia, Canada, England, and New Zealand (2005)
Transportation Performance Measures in Australia, Canada, Japan, and New Zealand (2004)
European Right-of-Way and Utilities Best Practices (2002)
Geometric Design Practices for European Roads (2002)
Wildlife Habitat Connectivity Across European Highways (2002)
Sustainable Transportation Practices in Europe (2001)
Recycled Materials in European Highway Environments (1999)
European Intermodal Programs: Planning, Policy, and Technology (1999)
National Travel Surveys (1994)
Policy and Information
European Practices in Transportation Workforce Development (2003)
Intelligent Transportation Systems and Winter Operations in Japan (2003)
Emerging Models for Delivering Transportation Programs and Services (1999)
National Travel Surveys (1994)
Acquiring Highway Transportation Information from Abroad (1994)
International Guide to Highway Transportation Information (1994)
International Contract Administration Techniques for Quality Enhancement (1994)
European Intermodal Programs: Planning, Policy, and Technology (1994)
Operations
Superior Materials, Advanced Test Methods, and Specifications in Europe (2004)
Freight Transportation: The Latin American Market (2003)
Meeting 21st Century Challenges of System Performance Through Better Operations (2003)
Traveler Information Systems in Europe (2003)
Freight Transportation: The European Market (2002)
European Road Lighting Technologies (2001)
Methods and Procedures to Reduce Motorist Delays in European Work Zones (2000)
Innovative Traffic Control Technology and Practice in Europe (1999)
European Winter Service Technology (1998)
Traffic Management and Traveler Information Systems (1997)
European Traffic Monitoring (1997)
Highway/Commercial Vehicle Interaction (1996)
Winter Maintenance Technology and Practices — Learning from Abroad (1995)
Advanced Transportation Technology (1994)
Snowbreak Forest Book — Highway Snowstorm Countermeasure Manual (Translated from Japanese) (1990)
Abbreviations and Acronyms
AASHTO

American Association of State Highway and Transportation Officials

ADAS

Advanced driver assistance systems

ADT

Average daily traffic

ASF

Autoroutes du Sud de la France

BASt

Germany's Federal Highway Research Institute

CCTV

Closed-circuit television

DOT

Department of transportation

ERTICO

Europe's Intelligent Transport Systems and Services

EU

European Union

FHWA

Federal Highway Administration

GPS

Global Positioning System

HMI

Human-machine interface

IT

Implementation team

ITS

Intelligent transportation systems

MPO

Metropolitan planning organization

MUTCD

Manual on Uniform Traffic Control Devices

NCHRP

National Cooperative Highway Research Program

PSAP

Public Service Answering Point

SHRP

Strategic Highway Research Program

TMC

Traffic management center

TOC

Traffic operations center

TRB

Transportation Research Board

USDOT

U.S. Department of Transportation

VICS

Vehicle Information and Communication System

VII

Vehicle-Infrastructure Integration

VMS

Variable message sign

VMT

Vehicle miles traveled
Executive Summary
Overview
Safety continues to be of paramount concern to transportation professionals and elected officials throughout the country. In 2004 almost 43,000 fatalities were recorded on the Nation's highways, with another 2.8 million injuries in crashes. While the fatality rate has declined slightly over the past decade, there is a clear need to reduce the high human cost of crashes logged each year.
The objective of this scanning study was to find existing intelligent transportation systems (ITS) applications deployed in other countries that could be effective in mitigating safety problems in the United States. Of particular interest to the scanning team were applications that decrease traffic crashes and their severity. Specific examples sought included collision avoidance, infrastructure, cooperative systems, automated warning and enforcement strategies, speed management, severe weather condition and hazard warning systems, and other technology deployments.
This scanning study was sponsored by the Federal Highway Administration (FHWA), the American Association of State Highway and Transportation Officials (AASHTO), and the National Cooperative Highway Research Program (NCHRP). The scanning team visited Japan in October 2004 and Germany and France in May 2005.
In each country, the team held meetings and conducted site visits with representatives of government agencies corresponding to both the State and Federal levels in the United States, and with trade associations and private-sector organizations including vehicle manufacturers. The three countries were selected because of existing and emerging applications of ITS strategies that had resulted in measurable improvements in safety. Although the entire team visited Germany and France, only a subgroup participated in the 2004 ITS World Congress in Nagoya, Japan. While in Japan, the group also met with industry and government organizations and participated in an extensive field review of deployed ITS technologies.
The work of this scanning team focused on 11 areas where technology deployments would improve safety on the Nation's highway system:
Automated enforcement of speed limits and traffic signals
Infrastructure-based collision warning systems
Vehicle-based measures for crash avoidance
Identification and prioritization of safety problem areas
Selection of ITS over traditional countermeasures for safety problems
Weather mitigation systems
Speed management and traffic calming
Pedestrian and bicycle safety
Navigation, traveler information, and signage issues related to safety
Collection of safety-related data elements
Obstacles to implementation, such as public acceptance and legal/liability issues
To help the hosting organizations focus their briefings, the scan team provided specific amplifying questions relating to each area before its visit. This report is a summary of the findings and recommendations of the team.
Sample Initiatives and Applications
The scan team was privileged to see firsthand and through host country presentations many different safety applications of ITS technologies. Some were in the research and development stage while others have seen some measure of application or deployment. The aggregate knowledge gained from this study has resulted in the findings and recommendations in this document. To indicate the genesis of these findings and recommendations, some of the observed applications and technologies are listed below:
Overhead signs with static and changeable messages are used to manage traffic flow, reduce congestion, and communicate incidents and other information.
Various European Union (EU) initiatives, including eSafety, INVENT, and PReVENT, represent public-private partnerships focused on specific safety applications of ITS technologies.
The eCall system will allow for more accurate and timely response by emergency personnel to crashes and other incidents on the highways. It is projected that it will save some 2,000 lives a year once fully implemented in 2009.
Image processing was presented in a number of formats and applications. Each application showed promise in gathering critical information for the driver, analyzing that input in an onboard processor, and then communicating it to the driver in a timely way.
Electronic toll collection is used in France to create a more efficient travel experience on the tollways.
Various initiatives involving digital mapping took static and dynamic information about the roadway and its geometric and performance characteristics, as well as real-time information gathered from other sources near the vehicle, and communicated it to the driver. One of these was SafeMAP, which offers significant driver assistance by combining both digital mapping and onboard navigation features.
Speed management and control were the focus of a number of EU efforts to reduce crashes and their consequential injuries and fatalities. These efforts ranged from informational to extensive enforcement initiatives and offered some demonstrable benefits for safety. The 85-percent reduction in crashes measured in one study of a French motorway is noteworthy and reflects the possible safety benefits of this strategy.
Video incident detection was demonstrated to the team in a way that reflected significant potential value in improving safety. Critical to successful use of video detection are the algorithms used to discern between typical traffic flow and activity and the circumstances associated with an incident or crash.
The European Union has established a Code of Practice to protect implementers and manufacturers from excessive liability claims associated with the deployment of ITS technologies. This code defines the standard of care that, if met, protects these providers and promotes further deployment of new systems.
Various driver assistance initiatives were observed, including those that provide research in the area of driver behavior, human-machine interface, and anticipatory and detection systems.
Optimizing system throughput was also viewed in Germany, where shoulder running and aggressive use of alternative routing add additional capacity to motorways.
The applications and initiatives the host countries shared confirmed the validity of their selection for this tour. They were many and varied and offered a glimpse into the possibility for improving safety on the U.S. road and highway system.
Summary of Findings and Recommendations
At the conclusion of the European visits in May 2005, the team identified a series of findings and developed recommendations. These findings and recommendations reflect specific areas where ITS technologies already underway in other countries could make a significant improvement in safety in the United States. Both the findings and recommendations are divided into four elements: the driver, the vehicle, the environment, and policy. The team believes that effectively deploying ITS applications with an eye toward these four elements will result in substantive improvements in highway safety.
Driver
Information is an important element of ITS highway safetyimprovement technologies. However, not all information is essential for all drivers at the same time; rather, the right information should be given to drivers at the right time and place for them to react properly to those inputs. There is growing recognition, particularly in the manufacturing community, that the driving task is very complex; thus, one goal is to reduce the driver burden. Too much information at the wrong time is not useful, just as dated or old information is of no value in improving safety. Systems that provide information must also recognize and adjust to the diverse demographic needs of the driver population.
Another important aspect of driver safety is the balance between technology that assists the driver with inputs in the decisionmaking process and the basic responsibility that all drivers have to operate their vehicles in a proper and safe manner. Technology can assist, but it cannot replace, sound decisions. Ultimately, there is no replacement for the human mind and its ability to process complex inputs, render judgment, and take appropriate action. Technology can, however, improve the driver's ability to make good and safe decisions.
The team came away from its visits with a strong sense of the importance of the human factors element in making sure that the driver integrates well with the vehicle, environment, and policy components of ITS. Industry is concentrating on driver behavior in crash and noncrash situations to better determine the nature of this integration and to promote increased safety. European research efforts are focused on the "average driver," since this typically represents who is on the road. The average driver may be fatigued, prone to mistakes or poor judgment on speeds and distances, or distracted. Human factors research focuses on achieving safe and reliable results under these less-than-optimal conditions. Ultimately, it is imperative that the driver, vehicle, environment, and policy components work together in a harmonious way, sometimes referred to as "cooperative driving."
Finally, there appears to be no substitute for compliance with traffic laws and regulations in advancing safety. This is particularly true for speed enforcement. In Europe, the team observed measurable improvements in reducing the numbers of fatalities, crashes, and injuries as speed was regulated more carefully and enforcement activities were increased.
Two major recommendations emanate from the driver-related findings of this scan:
Identify stakeholders and interest groups and promote their collaborative efforts to raise the awareness of the driver's needs.
Advance the use of technology, driver education, insurance incentives, and other means to promote greater speed compliance and management.
Vehicle
The vehicle has been the focus of many safety improvements over the years, including seatbelts and airbags. These passive systems have netted substantial benefits to the public and have clearly resulted in reduced injuries and fatalities. The team believes that the safety benefits of these passive systems likely are nearing a maximum, and that in the future more emphasis should be placed on active systems that will further reduce the adverse effects of crashes on the Nation's highways. Active systems, such as electronic stability-control systems found on many of today's cars, should be complemented with such technologies as adaptive cruise control, assisted braking, lane keeping, and others to achieve even greater safety improvements.
Integrating the vehicle with its surrounding environment will be essential to advancing a number of the team's recommendations. While onboard navigation systems provide some operational and safety benefits, there is a need to proliferate processing devices that can send, receive, analyze, and output information in real-time fashion. Further, adding traffic-control information and warning features to the navigation system will provide drivers with critical information affecting the driving task. These systems need to be low cost to achieve the market penetration that will result in the safety improvements envisioned.
The team has two broad recommendations on the vehicle component:
Promote the aggressive implementation of low-cost, onboard processing devices in U.S. automobiles that will communicate with infrastructure features and receive information from other sources.
Promote and collaborate in the development of technology focused on driver assistance (e.g., adaptive cruise control, lane keeping, assisted braking, etc.).
Environment
The findings relating to the environment component of ITS safety systems are many and varied. They include a substantial finding that controlling speed through effective management and enforcement strategies appears to result in very real reductions in crashes, fatalities, and injuries. In fact, the team is convinced that the greatest gains in safety can be achieved by managing speed. A voluntary system resulting in no citations could achieve some level of benefit, but a more aggressive photo-enforcement process would bring substantive realization of the objectives of this scan effort.
There is a clear need to further integrate the environment and its infrastructure elements with the vehicle. An infrastructure that includes "smart" components, such as chips on signs and signals that offer two-way communication attributes (between vehicle and infrastructure), is just a part of this enhanced environment for the driver and the vehicle. Obviously, this is a long-term initiative, but one that must be advanced. Meanwhile, equipping the vehicle with the ability to recognize infrastructure features, such as traffic signals and signs, will bridge this technology gap until penetration of smart features is sufficiently thorough to result in the desired safety benefits.
Complementary to this finding is another that identifies the need to integrate, certify, and maintain detailed location codes, speed limits, and other critical information on digital maps that interact dynamically with the vehicle's onboard processor.
To achieve substantial benefits in safety improvement on the Nation's highways, the team recommends the following initiatives related to the environment component:
Promote additional testing and implementation of photo enforcement of speed. Implement a program of photo-speed radar with a noncitation strategy to help curb aggressive driving on roads and highways.
Promote the accelerated development and deployment of systems to facilitate communication between the infrastructure and the vehicle.
Promote the further use of changeable/dynamic graphical signs (international standards).
Integrate/certify/maintain detailed location codes, speed limits, and other critical infrastructure features in digital maps. Further integrate this information with onboard vehicle technology.
Develop and deploy technology that uses information gathered to provide real-time notice of incidents. Use data collected in traffic operations centers to react to emergencies.
Promote the use of operations data in planning for future improvements to the infrastructure.
Policy
While the team observed many findings related to the policy component, it has singled out two for this report. The first is the obvious relationship between political and organizational leadership and the advancement of ITS technologies that will produce substantive safety improvements. Much of what is being advanced in the countries the team studied is the result of such leadership that crosses all boundaries in the transportation industry.
Many factors contribute to safety on the Nation's highways, including governmental agencies, vehicle manufacturers, and systems developers. It is critical to find the proper balance of obligations among the car manufacturer, road authority, and systems providers on who supplies what information to the driver.
Liability is a key concern of the private sector that reduces its ability to deploy technologies proven in research studies that could be made widely available. The European community is developing a Code of Practice that will set standards of performance and a "duty of care" that it hopes will address the liability issues connected with the deployment of advanced technologies. Development of a similar U.S. code of practice would open the door to many ITS applications in use elsewhere in the world but not yet deployed in the United States.
There is a strong sense of collaboration between public agencies and private-sector organizations in the European Union. This cooperation exists in areas such as funding, research, joint public-private working groups focused on specific issues, information protocols, and others. Again, leadership is the key to advancing complex policy issues such as speed enforcement and management.
The team has two recommendations relating to policy:
Create a national highway safety leadership initiative focusing on safety applications of ITS technologies.
Create a warehouse for standardizing, gathering, managing, and analyzing before-and-after performance data relating to safety applications of ITS technologies.
Planned Implementation Actions
The implementation team (IT) is a subset of the full scanning team. It is charged with establishing the implementation strategies of this scan, disseminating key findings, and promoting the recommendations the team developed. Using these preliminary findings and recommendations, the IT is searching out opportunities to include in State projects certain safety aspects of the ITS technologies witnessed during the scanning study. As the recommendations can be generally separated into two broad categories (infrastructure-based and vehicle-based), the team will focus initially on infrastructure-based initiatives that can be readily incorporated into State projects in the preliminary or final design phases of development.
The technologies to be implemented will be oriented toward emergency transportation operations and integrated corridor management, with specific emphasis on alternate routing, alternate signal phasing, speeding warning, and variable speed limit control. In addition, technologies will be promoted that provide real-time traveler information by means of changeable message boards, 511 services, and radio or other in-vehicle methods. In the future, as advances in in-vehicle communication and video detection are made (and market penetration warrants it), the team's efforts will be expanded to include communication and integration of data between the vehicle and the infrastructure. One of the more promising technologies is video detection of incidents and emergency-response validation using imageprocessing algorithms within corridors. Such technologies promote both safer operation and capacity optimization through effective traffic management.
Another promising implementation topic is the development and use of in-vehicle communication with either car-to-car or car-to-infrastructure methods to promote driver safety and awareness. The scanning team is aware of the Vehicle-Infrastructure Integration (VII) initiative under development and believes its findings and recommendations will complement those efforts. It is researching the alignment of these ITS and safety elements (i.e., Global Positioning System (GPS) mapping and navigation, adaptive cruise control, lane keeping, assisted braking, etc.) to identify champions, opportunities, and roadblocks. This effort will facilitate promotion of effective standards and policies to bridge the gap between the automotive industry and government policymakers.