Chapter 5. Opportunities to Apply the Study Results in the United States
Shared mobility continues to evolve at an increasingly rapid pace in Europe, the United States, and other regions and nations around the world. While every development in one region might not be relevant to another, the GBP study team identified several best practices and lessons learned with the potential to benefit the United States experience with shared mobility. Some of these ideas are shared in this chapter.
National
The Federal Government plays an important role in funding research and pilots, controlling policy and regulatory levers, and helping to set the national agenda on transportation-related issues. This section describes approaches that may apply at the national level.
Research
Further research on personalized mobility marketing and its effect on mode shift, exploring successful programs and best practices.
Explore the application of arrangements found with European transportation agencies and P3 structures for spurring shared mobility innovations and then scaling them.
Information Dissemination
Provide information about ways cities and transit agencies can use existing Federal funding streams, such as Congestion Mitigation and Air Quality Improvement Program funds, for shared mobility projects.
Create a general framework for public and private sector data sharing and integration as it relates to delivering MaaS.
Provide information about integrated mobility hubs and siting practices around transit stations and large residential developments.
Provide information to MPOs working to develop multimodal action plans that incorporate shared mobility.
Draw relationships between shared mobility approaches and performance management/measures.
Technical Assistance
Consolidate best practices from European cities regarding mobility "brokerage models."
Model Contracts and Agreements
Create a shared mobility contract "playbook" with sample contracts and agreements from the United States and Europe along with lessons learned and suggested best practices. This could include topics such as public-private partnerships, shared parking, integrating apps, electric utility-agency partnerships, integration of data, fares and apps, and more.
Mobility on Demand
Conduct pilots on MOD and Maas.
Launch an international mentor or "exchange" program between U.S. and European shared mobility experts to facilitate knowledge exchange.
Work with other transportation agencies to create an incubator for shared mobility start-ups.
State
States have an important role to play in the transportation ecosystem, with a purview that includes taxation, vehicle licensing, insurance regulations, and more.
Insurance Regulations
Opening a dialogue with new shared mobility service providers, along with preexisting and start-up insurance companies exploring the development of on-demand insurance products, could facilitate the modification of insurance regulations in a way that would result in the expansion of shared mobility.
Financial Incentives
Vehicle miles traveled buy-backs and congestion fees may help support shared, sustainable modes of transport and improve transportation system performance.
Fee and rebate schemes can be used to discourage "zombie" or zero-occupancy vehicle trips (in autonomous vehicles), single-occupancy commutes, and ride-along ridesourcing trips, while encouraging shared rides in their various forms.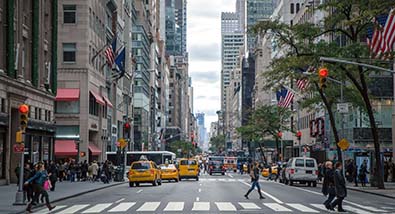 Local
Cities and transit agencies will continue to be on the front line of new developments in shared mobility. They can use policies related to street space, parking, and marketing and outreach.
Marketing and Outreach
Conduct transportation agency-led personalized marketing pilots to improve system efficiency.
Co-market transit and shared mobility services, including emphasizing opportunities to transfer between services for first/last mile trips.
Parking Regulations
Charge market prices for all on-street and government-supplied parking.
Require that parking spaces in each new residential building are dedicated for shared-use vehicles.
Eliminate minimum residential private parking requirements.
Increase carshare and bikeshare visibility through on-street parking access.
Shared Infrastructure
Leverage carsharing programs to scale up EV charging infrastructure.
Build mobility hubs at high-capacity transit stations and large residential developments.