Chapter 5: Utilities Relocation and Accommodation
Scanning team members were impressed by utility practices they observed in the European countries, each of which uses strategies to better relocate and accommodate utilities located on or near highway rights-of-way. Most of the countries make special efforts to enhance relationships between highway and utilities officials by improving coordination, cooperation, and communication.
While team members observed many worthwhile utility practices, they identified seven that are either new to the United States or not used here uniformly and have the greatest potential for improving results. These practices include cooperation, coordination, and communication; underground utilities; utility corridors; recognizing pipelines as a mode of transportation; avoiding unnecessary utility relocations; utilities in design-build contracts; and master utility agreements.
Cooperation, Coordination, Communication
Special efforts are being made in the countries visited to enhance working relationships between highway and utilities officials by improving cooperation, coordination, and communication.
Crowded conditions and time constraints in the Netherlands dictate the need for a cooperative, coordinated highway and utility environment. Although friction existed between highway and utilities representative in the Netherlands in the past, this is no longer the case. Over the past 10 years, the highway agency's utilities representative has forged a good working relationship with utility companies by emphasizing communication skills such as listening, asking questions, and discussing issues. The need for a teamwork approach to developing projects has been recognized not only between highway and utility personnel, but also within the highway agency. Proposed project teams include representatives from planning, design, environment, right-of-way, utilities, and construction offices.
In Norway, team members observed a high level of trust between highway representatives and utility owners. The team noted that the NPRA exhibited a helpful, caring, and--as one team member noted--almost maternal approach to working with property owners. This approach carried over to working with county administrators, consultants, contractors, utility companies, and others. As a result of this attitude, utilities are relocated without delaying highway contractors, disagreements over costs are few and easily resolved, and required oversight and inspections are minimal.
In England, the Highways Agency Codes of Practice--known as the Green Book--outline procedures to follow when utilities are affected by road projects. These procedures promote face-to-face meetings with utility representatives rather than letters or e-mail, and encourage give and take. Although Highways Agency and utilities personnel traditionally tended to stay aloof, they now recognize the critical need to work together and find common ground.
In addition, England has regional Highway Authorities and Utilities Committees (HAUC) that meet quarterly to discuss issues and upcoming projects that might affect planned utility work. Issues that cannot be resolved are taken to the national HAUC, which considers the best approach to resolving them. These discussions can get intense, but are considered valuable to parties involved.
In 1998, an FHWA survey determined that the most significant utility-related problem was lack of cooperation, coordination, and communication. Although some State departments of transportation work well with utility companies and some have active utilities coordinating committees, this is not true in all States. A report prepared by the U.S. General Accounting Office concluded that States with good cooperation, coordination, and communication had fewer utility-related problems.
European strategies in this area may be helpful to U.S. practitioners. The scanning team recommends that State DOTs continue and intensify efforts to emulate the attitudes and methods being used in Europe. This includes frequent face-to-face meetings with utility company representatives and a willingness to listen, ask questions, and discuss common problems to achieve an amiable working relationship.
Locating Utilities Underground
Utilities are placed underground routinely in most countries the team visited, especially on high-speed, high-volume highway facilities. The rationale for the practice is both safety and landscape aesthetics.
Except for high-voltage power lines, utilities on or along all highway rights-of-way in the Netherlands are installed underground. High-voltage lines are installed on large transmission towers located outside the highway right-of-way and well removed from the roadway. Power companies in the Netherlands have located their facilities underground for the past 40 years, making utility pole collisions virtually nonexistent.
Efforts are made in Germany to place utilities underground, especially in built-up areas, primarily to satisfy environmental requirements. In England, most utilities along the trunk roads--motorways and other principal arterial highways--are underground. New utilities are placed underground in Norway on the national and county roads, which are maintained by the NPRA.
Utility poles have become a significant safety problem in the United States, where an estimated 80 million poles are located along roads and streets. Every year, almost 1,400 motorists are killed and some 60,000 are injured in collisions with utility poles. A national task force has been established to investigate solutions to this problem.
Locating utilities underground in the United States would be costly and difficult in areas with rocky or unfavorable soil conditions and other constraints. Even so, European countries have proven it can be done and team members believe it deserves serious consideration in the United States. State DOTs should evaluate whether their decision-making process for utility installations looks beyond costs and gives appropriate weight to factors such as safety, environmental effects, and community aesthetics.
Several European countries are using or are considering establishing utility corridors for utilities desiring to cross highways or locate their facilities longitudinally along highway rights-of-way. Utility corridors consolidate utility locations, maximize use of limited available land, and minimize or eliminate road openings. Conduit can be placed in these corridors for future use by multiple utilities and joint trenching can be used to arrange multiple utilities in the same trench. In some countries, highway agencies design bridges to carry future fiber optics installations.
In Norway, utilities can locate their facilities on highway rights-of-way free of charge whenever space is available. On new highway construction projects, utility companies place conduits under the roadway for future crossings. Since open cuts and jacking under pavement are not allowed, all utilities crossing these highways must be placed in the conduits. Joint trenching is being considered for longitudinal installations, in which utilities desiring to use a right-of-way will coordinate arrangements to place all their facilities in one trench.
In the Netherlands, most utilities along roadways are on private land because normally only enough right-of-way is purchased to accommodate the highway cross section from ditchline to ditchline. An upcoming national plan will recognize utilities as a mode of transportation. Utility corridors will be established for utilities that want to cross motorways or locate facilities longitudinally on highway rights-of-way for short distances. Rijkswaterstaat will acquire the utility corridors and utilities will have to coordinate usage within them, but the question of whether utilities will have to pay to use them is unsettled. Another aspect of this effort is a review of safety standards and installation techniques to determine whether separation distances can be reduced to facilitate joint locations in utility corridors. Finally, the Netherlands is working to rationalize utility locations as projects necessitate relocations. One example of this is the Caland Tunnel Crossing. On this project, Rijkswaterstaat and utility companies developed joint locations that resulted in a more logical layout of utility installations, fewer river crossings, lower overall land requirements, and lower costs.
In the United States, highways and utilities sharing highway rights-of-way is considered to be in the public interest. Such use is subject to State DOT approval and the issuance of permits. All States prohibit cutting pavement to cross freeways and most prohibit cutting pavement to cross principal arterials. Some States have made efforts to locate utilities in designated utility corridors and encourage utilities to coordinate their work to better use available space. Most other States have tried to get utilities to place their longitudinal underground facilities as near the right-of-way line as possible in rural areas and behind sidewalks in urban areas. Utilities installed longitudinally on highway rights-of-way in most States, however, are still located in other places, even under the pavement and shoulders on some facilities.
As more utilities in the United States desire to cross or use highway rights-of-way, it will become imperative for State DOTs to manage the use of the right-of-way more effectively. This may involve establishing utility corridors and requiring utility companies to coordinate installation of facilities within these corridors.
Recognizing Pipelines as a Transportation Mode
A new national plan in the Netherlands recognizes pipelines as a mode of transportation, along with highways, air, marine, and rail. This will have many implications, starting with greater use of gas transport lines followed by increased use of water, electrical, mineral, and petroleum transport lines.
While the focus of the new Dutch policy is gas pipelines, the concept may have broad applicability to other products. Many types of material now transported by freight truck could be moved through pipelines as liquids or slurries, reducing traffic on roadways.
As highways in the United States become more congested and air quality concerns increase, using pipelines instead of trucks to transport essential products may be beneficial. The role of highway agencies in fostering this new mode could include facilitating research and development of methods to exploit this type of transport, establishing routes and corridors for pipeline companies to use, and funding construction and operation of pipelines.
Avoiding Unnecessary Utility Relocations
The German Lander, or states, manage national trunk roads on behalf of the Federal Ministry of Transport. This includes planning, preliminary engineering, right-of-way acquisition, utility relocation, construction, and maintenance. The Lander make every effort to avoid relocating utilities during highway construction by identifying all utilities early in project development and designing around them where possible.
U.S. projects traditionally have been designed with little regard for utility locations. If utilities were in the way of a new or reconstructed highway, they had to move. This costly practice is being replaced slowly because of growing awareness that unnecessary utility relocations are not in the public's best interest. Many State DOTs have avoided unnecessary utility relocations with an engineering practice called subsurface utility engineering, a process through which they obtain comprehensive underground utility information. With this information, highway designers can make minor design changes to avoid many underground utilities. A recent Purdue University study revealed that State DOTs saved at least $4.62 in avoided costs for every $1 spent for subsurface utility engineering. Savings to utility companies and the public are believed to be even greater. The scanning team recommends that State DOTs explore this and further efforts to avoid unnecessary utility relocations.
Utilities in Design-Build Contracts
England's Highways Agency plans to advertise 19 design-build contracts for major projects over the next three years. Utility relocation is an essential part of these projects, although the Highways Agency's contractor rarely does utility installations because of qualification issues. Design-build contracts are advantageous to the Highways Agency because risks of utility-related delays are transferred to highway contractors, reducing claims for delays and the cost of large overruns. Highways Agency personnel stress that good estimates of utility costs are essential because the agency must pay the contractor estimated costs no matter what actual costs turn out to be, even if they are lower than the estimate. Overruns up to 20 percent over the estimate are the contractor's responsibility, and the contractor and the Highways Agency share anything beyond that. Utility companies receive the actual cost of the work performed.
Under the design-build concept, the contracting agency identifies parameters and establishes design criteria for a project. By allowing the contractor to optimize workforce, equipment, and scheduling, the design-build concept allows for greater flexibility and innovation. Along with increased flexibility, the contractor must assume greater responsibility. From the contracting agency's perspective, the potential timesaving is a significant benefit. Since design and construction are accomplished through one procurement, construction can begin before design details are finalized. Also, because both design and construction are performed under the same contract, claims for design errors or construction delays because of redesign are not allowed and the potential for other types of claims is reduced.
In the United States, about 21 State DOTs and several local transportation agencies have design-build projects approved or under way. Some projects include utility relocation activities. Highway contractors may find utility relocations in design-build contracts difficult at first, because they have not had an opportunity to establish credibility with utilities and they are inexperienced in coordinating utility activities and designing and installing utility facilities. Even so, these problems can be overcome with experience, and the potential for saving time by reducing delays is enormous. The scanning team recommends that utility relocations be included in design-build contracts whenever possible.
Master utility agreements between the highway authority and utility companies are used commonly in Germany. These agreements--which outline authority, obligations, and liabilities--are used in lieu of individual project agreements.
The AASHTO Subcommittee on Right-of-Way and Utilities has established master agreements as a best practice because they eliminate the need to obtain approvals on every contract and save time for DOTs and utility companies. The scanning team recommends that State DOTs not already doing so seriously consider using master agreements. AASHTO and FHWA should consider developing model master agreements or distributing sample master agreements from State DOTs now using them.
Utility Installations by Highway Contractors
In Norway and England, highway contractors sometimes place conduit for utility companies. This also occurs on some projects in the United States. The AASHTO Subcommittee on Right-of-Way and Utilities has established utility installations by highway contractors as a best practice.
Highway contractors or their subcontractors can readily perform utility work, such as laying conduit for later use by utilities, installing storm and sanitary sewers, and laying water lines. While power, communications, and high-pressure pipeline companies may be reluctant to delegate work on their facilities because of safety, union, proprietary, or other concerns, they may be willing to allow the use of pre-approved subcontractors. Highway contractors may likewise be reluctant to assume responsibility for work outside their normal qualifications or experience.
Utility installations by highway contractors allow contractors to better control work and coordinate sequential or concurrent operations, reducing delays and disruptions. This practice also allows greater use of the highway contractor's equipment and manpower, reduces duplication of effort on items such as traffic control, and lowers bid prices by consolidating items such as excavation in one contract.
Although most utilities in Europe are privately owned, they normally are allowed to occupy public right-of-way if they serve the public. Except in England, if utilities need to relocate to accommodate highway construction, they usually must do it at their own expense.
When utilities on highway rights-of-way in England must relocate to accommodate construction, utility companies pay 18 percent of the relocation cost and the Highways Agency pays the remaining 82 percent. The Highways Agency also pays 82 percent of the cost of preparing estimates, preliminary engineering, advance materials orders, supervision, inspection, overhead, and other eligible expenses. Utility companies normally pay for these activities initially, sometimes before a project is approved, and are later reimbursed by the Highways Agency. If desired, 75 percent of the Highways Agency's 82 percent may be paid to the utility company in advance, either by lump sum or installment.
Germany uses a different approach. When a utility has a property interest in its present location, the German highway agency is obligated to pay for the relocation. When the highway agency and a utility disagree on relocation costs and the dispute threatens to delay work, the highway agency will advance construction costs to the utility under a pre-financing agreement. Once the compensation question is settled or determined by a court, the utility returns any overpayment to the highway agency.
In the United States, when utilities located on public right-of-way are required to relocate to accommodate highway construction, the utility companies normally pay 100 percent of relocation costs. Exceptions to this are in New Jersey and Alaska, where the State DOT pays 100 percent of relocation costs, and in Montana, where the State DOT pays 75 percent of relocation costs.
England's 18/82 and Montana's 25/75 cost-sharing arrangements have potential advantages. When the highway agency pays most of the cost, utilities are more likely to be relocated in a timely manner. Another issue is that in the United States it is often difficult to determine who has prior rights, the highway or the utility. Often there are no good records to show whether the utility company has a property interest in its location. A cost-sharing arrangement covering every utility facility, regardless of location, could be useful in advancing projects to construction and avoiding unnecessary disagreements. In addition, State DOTs should consider paying preliminary engineering costs up front in exchange for an agreement from utilities to complete work in a timely manner. They also should consider paying construction costs up front in cases where there are disagreements over costs and the project is in danger of being delayed.
Right-of-Way Acquisition for Utilities
Several countries the team visited acquire right-of-way for utility purposes. The NPRA's Land Acquisition and Real Estate Division acquires all right-of-way shown on Norwegian project plans, including right-of-way for utilities when NPRA designers determine it is in the best interest of the project. In Germany, the highway agency often buys extra right-of-way for utilities. Right-of-way cannot be purchased solely for utilities in England, but sometimes replacement right-of-way is included in negotiations when the utility company has a property right.
When State DOTs acquire right-of-way in the United States, FHWA encourages them to consider consulting with affected utilities and acquiring sufficient right-of-way to accommodate utility needs. In addition, AASHTO's Subcommittee on Right-of-Way and Utilities considers the acquisition of right-of-way for utilities purposes to be a best practice.
When they intend to permit utilities to occupy highway right-of-way, some State DOTs consider this use in determining the extent of right-of-way needed for the project and acquire additional right-of-way solely for utility purposes. They may keep the acquired right-of-way, or sell, lease, or otherwise convey it to utilities. The scanning team recommends that State DOTs that do not acquire right-of-way for utilities seriously consider doing so. This practice will minimize inconvenience to property owners created when both DOT and utility representatives approach them to acquire property rights for a project.
Excavation activity causing damage to underground utilities is a problem in Europe. Utility companies in Germany are responsible for identifying their underground facilities and providing this information to highway contractors before excavation. If utility companies cannot provide this information, they must physically uncover facilities at their own expense to obtain the information. Germany is considering adopting a nationwide uniform documentation system for all utilities.
Efforts are also made in the Netherlands to avoid damaging underground utilities during excavation. Highway contractors are required to call the Cable Tube Information Center before they begin excavation activities, and the center provides names of utility companies with facilities in the excavation area. The contractor must then contact each utility company, which must provide information on the location of their facilities.
Highway contractors in England also must notify all affected utilities before they begin to excavate. England is creating a computerized registry of all utility installations. Despite these efforts, damage to underground utilities continues to occur.
Extensive programs have been developed in the United States to reduce damage to underground utilities caused by excavation activities. One-call notification centers have been established in every State. Contractors are required by law to call these centers and provide appropriate information before they excavate. The centers must then notify all affected utilities. When notified, utilities must visit the proposed excavation site within a specified time and mark the location of their facilities with paint or flags. After calling notification centers, contractors must wait for the site to be marked, protect markings after they are placed, and hand dig within a specified distance--about half a meter--on either side of marked lines.
AASHTO's Subcommittee on Right-of-Way and Utilities considers participation in one-call notification programs to be a best practice. To protect underground utilities from damage, the scanning team recommends that State DOTs use one-call notification centers at an appropriate level of participation and provide oversight to assure that contractors participate fully in one-call notification programs.
In England, the Highways Agency has the power to designate a roadway as protected, precluding new utility installations. This designation applies to all motorways (equivalent to the U.S. Interstate System) and some trunk roads (roughly equivalent to the U.S. National Highway System). Where a road with utility installations is designated as protected, utilities may repair existing facilities and make service connections, but may not expand or replace facilities without moving outside the right-of-way. This protection is primarily for safety and operational efficiency.
As DOTs in the United States search for ways to increase highway capacity and facilitate traffic flow on the National Highway System, they should consider ways in which this idea may apply. For example, a tiered system of protection geared to highway classification may provide a tool for reducing traffic conflicts and safety hazards on the most important roadways in each State.
Pavement cuts are a significant problem in Europe. Motorways and most other trunk roads are protected from road openings made by utilities, but often lower-volume roads and streets are not. In Germany, underground utility crossings on trunk roads are made by boring, jacking, directional drilling, or similar means. Pavements are cut for utility crossings on lesser roads and to accommodate fiber optics on streets, a trend that is becoming a concern to road officials.
Pavement cuts also are a problem in the United States. Pavements on low-volume, low-speed highways are cut for utility crossings routinely in rural areas. In cities, pavements frequently are cut to access the many utilities located longitudinally beneath streets. Fiber optics installations are becoming particularly troublesome as streets are torn up for installations and then poorly repaired. Even excellent repairs are not sufficient to prevent reduced pavement life in cut pavements.
The scanning team recommends that the United States make a greater effort to use trenchless technologies for highway and street crossings, and to control the frequency of pavement cuts to access or install utilities under city streets.
Geographic Information Systems
Geographic Information Systems (GIS) are being used in Europe for mapping right-of-way properties. In Norway and England, software programs have been developed and GIS is being used extensively for right-of-way mapping.
Similar mapping activities are under way in the United States, including some efforts to use GIS for utilities. More research into the feasibility of using GIS to map utilities needs to be initiated.
Accommodation of Fiber Optics and Wireless Telecommunications
Fiber optics and wireless telecommunications are used extensively in Europe. In each of the countries visited, special legislation governs telecommunications installations on highway rights-of way.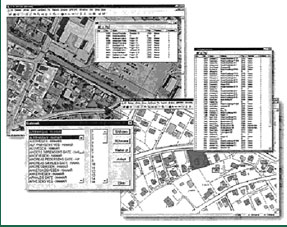 Figure 8. The Norwegian highway agency uses GIS software for right-of-way mapping.
Norway's policy prohibits fiber optics or wireless telecommunications towers from being placed on highway rights-of-way, although this policy may be revised. A proposed fiber optics installation on highway rightof- way is being considered from the border with Sweden to Oslo, and so far the NPRA has made no plans to require cash or services in exchange for allowing this installation.
Germany's Telecommunications Act includes provisions for installations on highway rights-of-way. Telecommunications lines, including fiber optics, may be installed free of charge along the right-of-way of the autobahn and other trunk roads. Wireless telecommunications towers may also be installed on the right-ofway, but they are not considered public services and charges can be levied. Neither fiber optics nor wireless telecommunications towers have been installed yet in Germany. Cables used by mobile phone operators have been installed in some tunnels for a fee, and wireless telecommunications towers have been installed in some of the privately owned service areas along motorways.
Procedures are being developed in the Netherlands to accommodate fiber optics and wireless telecommunications towers. Compensation has not been seriously considered, but provisions will be made for this in the new procedures.
Consideration is being given in England to accommodating fiber optics and wireless telecommunications towers in exchange for cash or services.