Chapter 2: Appraisal and Acquisition
The team was surprised to find so much similarity between right-of-way acquisition processes in the four European countries and those in the United States. While their governments and cultures differ, the countries share basic principles that guide the process. The right-of-way professionals the team met expressed feelings of privilege to work in a profession that allows them to participate in building their countries' future and help individuals who must relocate during the process.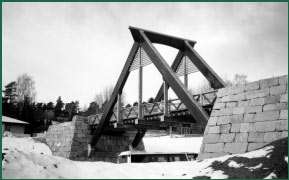 Figure 3. The Norwegian highway agency built a bridge to allow safe access to a farm and preserve it for the community's benefit.
In all of the countries visited, team members found an underlying philosophy of sensitivity to the needs of property owners. In some cases, this philosophy replaces the need for regulations on how to conduct appraisal and acquisition processes. In Norway, the team visited a small farm next to a new highway. The highway agency had provided a bridge to allow children to continue to travel safely to the farm for horseback riding lessons. It would have been less expensive to buy the farm than to build the bridge, but the bridge was an example of cooperation between local and national planners and their desire to preserve the farm for the community's benefit. In general, the team found that in all countries visited the sense of community welfare is stronger than it is in the United States. Team members observed several appraisal and acquisition practices with implementation value in the United States. These techniques include early involvement of property owners in the design process, property owner interviews, limited use of appraisal reviews, appraisal and negotiation functions performed by the same person, project-specific legislation to facilitate the real estate phase, and mediation and quick payment processes.
PRIMARY FINDINGS
In the countries visited, practices used to provide for more property owner input included early involvement of property owners in the design process and an extensive property owner interview process. Allowing one person to serve as appraiser and negotiator reduced the number of people contacting the property owner. Reducing the need for appraisal reviews and passage of special legislation allowed property owners to receive more timely offers. These actions underscored the objective of providing a fair and equitable method for acquiring right-of-way.
Early Involvement of Property Owners in Design Process
Affected property owners are consulted before completion of project design to assess the impact of the proposed design and to determine if a revision is warranted. Early consultation with property owners provides more information to designers to incorporate in project design decisions. Use of this practice in the countries visited resulted in more timely purchases and reduced damages to affected properties. Early and frequent contact with property owners is considered essential to successful acquisition.
In Norway, the right-of-way agent in charge of a project conducts outreach to assure that the public knows what is going on and understands the process. For large projects, Norway prepares environmental impact studies modeled after those used in the United States.
In the Netherlands, the process for right-of-way acquisition is considered during the project planning stage. Estimates for the cost of right-of-way are provided during the design stage.
In England, the Highways Agency schedules a public forum before a route is decided to let property owners know what is being considered. Early involvement with property owners helps the agency identify ways to mitigate damages. For example, an underpass or overpass may be provided if a project splits a farmer's field or the agency may delay work until a farmer has harvested his crop.
Acquisition staff members meet with property owners at length to gain an understanding of how they use the property and discuss a project's impact. This information is used to determine if further investigation of possible damages is necessary. If so, appropriate experts are assigned to assess the project's impact on the property. Findings from the in-depth interview, appraisal, and expert analysis contribute to development of a comprehensive estimate of just compensation, which facilitates negotiations with the property owner.
Limited Use of Appraisal Reviews
England, Norway, and the Netherlands use the appraisal review process on a limited basis. In England, instead of preparing a formal review of every appraisal, staff members review appraisals by sampling. In Norway and the Netherlands, appraisals are reviewed informally. Questions and concerns are addressed through conversations with the appraiser, but no formal written appraisal review is prepared. Appraisal staff members in these countries believe this saves time and money while maintaining an acceptable level of quality.
In the Netherlands, the appraisal review centers on whether the appraiser has done an adequate job supporting the estimate of value. Most reviews are brief and limited in scope.
In England, most appraisals are not reviewed because the Highways Agency believes that if it hires competent professionals there should be no need to review their work.
Appraisers, called surveyors, conduct negotiations as well. Private appraisers also do valuations and negotiations.
Appraisal and Negotiation Functions Performed by Same Person
In Norway and England, the person performing the appraisal often handles negotiations and relocation activities also. All the countries visited use a single agent for negotiation and relocation activities to maintain good rapport between the property owner and the agency and to ensure consistency in communication.
Project-Specific Legislation to Facilitate Real Estate Phase
Several countries have adopted special legislation to address project development and delivery issues, including right-of-way. The objective of this type of legislation is to accelerate completion of transportation improvement projects. Examples observed provided for fewer reviews and permits, shortening process times. These practices, used through special statutes, are being evaluated to determine if they can be expanded to normal operations.
Mediation and Quick Payment Processes
Use of mediation and quick payment processes facilitates settlements and payments to property owners. These actions underscore the highway agencies' desire to provide a fair and equitable method for acquiring right-of-way.
Appraisal and Acquisition Responsibilities
In Norway, NPRA's Land Acquisition and Real Estate Division deals only with national and county roads. Municipalities take care of municipal roads. NPRA acts as consultant in land acquisition matters and legal questions in connection with planning and handles right-of-way planning, appraisals, and acquisition.
In Germany, the Federal Ministry of Finance has responsibility for land acquisition and is responsible for setting compensation and finding replacement areas, if they are not under the management of the individual construction agency.
Normally, Germany's road administration commissions outside experts to appraise forestry and agricultural areas, as well as buildings and other structures. Outside experts perform all commercial property appraisals. A property owner may hire an appraiser and have reasonable costs reimbursed by the government. If rural property is involved, a government appraiser will prepare the appraisal. If road construction will impair the rest of the property or the acquisition of right-of-way will leave part in an unusable condition, damages will be paid to the owner or the entire property will be acquired.
NPRA's process allows real estate officials to negotiate with or without an appraisal, using the principle of equality to determine the value from other properties sold. This is essentially the comparison approach used in the United States. The phrase "fair market value" is used in Norway, but it is defined as the value the buyer wishes to pay for the property. When valuing commercial property, appraisers compute value based on the capitalization of future net income. They are required to pay the higher of the two approaches to value. Offers to acquire are made in person and then submitted in writing, although sometimes only a telephone call or letter is required, depending on the individuals involved.
Norway has a national registry of all ownerships with a current fair market value assigned. This information is readily available to all property owners, and the result is a property value acceptable to owners and public officials alike. When determining the value of land acquired, basic appraisal principles are applied and before-and-after values are estimated. Full fee title is acquired, except that it does not include subsurface sand, gravel, etc. Owners may choose to have an attorney present. If it is necessary to go to court, the court sets the attorney's fee for one day in court and two days of planning. An owner can make a request for an engineer and, if the NPRA agrees, the owner can select an engineer and the NPRA will pay the fee. The project manager makes it clear, however, that payment will only be made for good work. The right-of-way agent is the contact between the owner and the NPRA.
If land is acquired from another agency, the NPRA does not have to pay for it unless it is used for a commercial enterprise. Excess property is sold, but it is not leased unless it is leased to someone who works for the NPRA. In such cases, fair market rental must be paid.
In the Netherlands, the government will pay the highest price that can be supported by the appraisal for acquisition of full property rights. An appraisal is required for every acquisition and contract appraisers are used. In general, a civil law judge decides disputes about property value. Mediation or arbitration is not used. The property owner is entitled to hire an appraiser and the government will pay for that appraisal.
In England, the basic principal of compensation is the land's market value. There are a number of statutes and precedents from earlier cases. Disputed claims can be referred to the Lands Tribunal, which deals with valuation matters. Government valuers, or appraisers, in England's Valuation Office can operate on behalf of any government body. They work for the highway agency on such matters as compulsory purchase and disposal, but the bulk of their work is for taxation purposes.
In several countries, noise walls are used extensively and payments can be made for installation of noise insulation.