Chapter 1: Overview
BACKGROUND
The interstate highway system is a key component to the well-being of the U.S. economy. In recent years, however, the American public has been subjected to the effects of an aging and deteriorating highway system, while at the same time the highway system has seen significant increases in traffic. The resulting increase in congestion impedes the mobility of society and adds costs associated with the movement of commerce. Traffic disruption during construction and maintenance of bridges and structures is now frequently resulting in disruptions to local economies, and motorists, far in excess of the capital outlay for the construction activity itself. The competing problems of replacing an aging system and adding capacity, versus the economic and safety requirements for maintaining existing traffic flow has created a "feedback" amplification of the problem by significantly lengthening the construction process. This in turn has resulted in an even larger negative impact on motorist safety and local economies.
It is clear that these problems will only accelerate in the coming decades. According to statistics reported by the Federal Highway Administration (FHWA), approximately 14 and 16 percent of the bridge inventory falls into the functional and structural deficient categories, respectively (Report to Congress: 1999 Status of the Nation's Highways, Bridges, and Transit: Conditions and Performance, pp. 6-17, Exhibit 6-13, May 2, 2000). Furthermore, States are experiencing increasing problems with the deterioration and even failure of other highway structures, such as retaining walls, culverts, sign bridges, and light standards. In 1997, nationwide bridge expenditures related to system preservation and construction of new highway bridges were US$6.1 billion and US$10.0 billion, respectively (Report to Congress: 1999 Status of Nation's Highways, Bridges, and Transit: Conditions and Performance, pp. 6-17, Exhibit 6-13, May 2, 2000).
Therefore, development and implementation of accelerated construction and rehabilitation technology is imperative to the long-term health of the U.S. infrastructure system and economy. Recognition of accelerated construction as a national imperative is underscored by the recent Transportation Research Board (TRB) Task Force AST60 Workshop "Accelerating Opportunities for Innovation in the Highway Industry." The American Association of State Highway and Transportation Officials (AASHTO) also has a companion activity through the AASHTO Technology Implementation Group, which has selected high-speed construction as a potential product and has formed Accelerated Construction Technology Teams to advance its implementation.
Drawing on European technology and expertise in the area of high-speed construction can significantly increase the pace of the development and implementation process and reduce costs. Europe's procurement process and population density have driven forward and necessitated rapid innovation in accelerated construction. For example, many of the leading European foundation contractors research, develop, and build their own equipment to suit their specific needs and proprietary foundation system. In addition to speed of construction requirements, their technology addresses many issues that are coming to the forefront of U.S. highway construction—limited space, noise limitations, vibration control, and pollution.
Other areas of proven leadership in Europe include rapid embankment construction on soft soils. This issue is becoming prominent in the United States, as demonstrated by the soft ground problems at the I-15 reconstruction project in Salt Lake City, Utah, and the Woodrow Wilson Bridge (WWB) Project in Northern Virginia. In the case of the WWB project, ground improvement costs are expected to exceed US$30 million. Europe has invested heavily in ground improvement technology and continues to do so. Currently, the European Commission is spending US$4 million to fund the EuroSoilStab project, which consists of 17 partners from six countries (see figure 2). The industrial objective of the project is to provide the European construction industry with competitive construction techniques, backed by guidance documents for their use, to stabilize soft organic soils.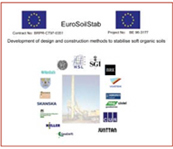 Figure 2. EuroSoilStab project on deep soil mixing (from BRE presentation).
PURPOSE
The primary purpose of the European scan tour was to discover and evaluate innovative European technology for accelerated construction and rehabilitation of bridge and embankment foundations. The scan team's goal was to identify successful and most promising technologies that have potential for immediate application in the United States and to transfer these best practices to the U.S. transportation community. Other fundamental objectives of the scan included seeking out opportunities for cooperative research, development, and implementation of accelerated construction technology. The tour also provided an opportunity to obtain information on accelerated construction of the superstructure, such as using prefabricated bridge structures and foundations. Acceleration of the superstructure construction is also part of the current TRB and AASHTO initiatives on accelerated construction. This information could be used to plan a future tour for a structural engineering group. The tour gave the team the opportunity to follow up on the European experience in applying the limit state design methods in Eurocode 7, a primary subject of a previous geotechnical engineering practices tour in 1999.
METHODOLOGY OF STUDY
The scope of the scan trip was to evaluate the applicability of technology currently being used in Europe for accelerated construction. The team members accomplished such evaluation through physical demonstrations of the technology, interviews, and case study briefings. The team sought specific information on:
New bridge and embankment foundation systems.
Foundation equipment and technology for accelerated construction and rehabilitation.
Innovative earth-retention systems for accelerated construction and rehabilitation.
Innovative technology for accelerated ground improvement of bridge and embankment foundations.
The study tour provided an opportunity for face-to-face meetings with key individuals who are recognized experts on specific technologies and industry leaders. To effectively evaluate the equipment and techniques that may be used for accelerating construction, approximately 50 percent of the scan activities were devoted to physical demonstrations of the technologies or methodologies.
The geotechnical scan team members included both geotechnical and structural (bridge design) engineers representing Federal, State, academic, and private industry sectors, who are considered leaders in the development and/or implementation of new technologies. Table 1 presents the team members, their representation on the scan team, and their affiliations. The team originally met in the winter of 2001 to compile a list of basic amplifying questions on each of the topics of interest. The amplifying questions, which were sent to each of the countries prior to the visits, are listed in Appendix A.
Table 1. Geotechnical Engineering Scan Team Members

| Name | Representation | Organization |
| --- | --- | --- |
| Chris Dumas | Team Co-leader FHWA, Geotechnical Engineer | FHWA Eastern Resource Center |
| Randy R. Cannon | Team Co-leader AASHTO, Bridge Design Engineer | South Carolina DOT |
| Maung Myint Lwin | FHWA Structural Design Engineer | FHWA Western Resource Center |
| Sam Mansukhani | FHWA Geotechnical Engineer | FHWA Midwestern Resource Center |
| Kevin W. McLain | State Geotechnical Engineer | Missouri DOT |
| Thomas W. Pelnik, III | State Geotechnical Engineer | Virginia DOT |
| Dr. Ali Porbaha | State New Technologies and Research Geotechnical Engineer | California DOT |
| Dr. Sastry Putcha | State Construction Geotechnical Engineer | Florida DOT |
| Dr. Dan A. Brown | Professor – Geotechnical Engineering | Auburn University |
| Alan Macnab | The International Association of Foundation Drilling (ADSC) | Condon-Johnson & Associates Inc. |
| Richard D. Short | The Deep Foundations Institute | Kleinfelder, Inc. |
| Dr. Barry Christopher | Report Facilitator | Geotechnical Engineering Consultant |
The scan team selected which countries to visit on the basis of their experience with implementing the technologies of interest. A "Desk Scan" of innovative European and Asian activities in accelerated construction of bridge and embankment foundations was performed to assist in the selection process. The team met with technical and industry leaders in Sweden, Germany, Italy, and Belgium to acquire detailed design and construction information for possible application in the United States. The sessions in Sweden included representatives from Finland and the United Kingdom. The principal representatives from each country and their affiliations are shown in table 2. A complete list of the names of all contacts with their contact information is included in Appendix B.
Table 2. Host Representatives
Country
Representative
Affiliation
Sweden
Matti Huuskone
Swedish National Road
Lennart Axelson
Administration (SNRA)
Germany
Frau Kellermann
German Federal Highway Research Institute (BASt)
Italy
Stefano Trevisani
The Trevi Group
Carlo Crippa
Rodio Corporation
Stefano Talone
Impregilo/G.G.F. S.p.A
Belgium
Gauthier van Alboom
Ministry of Transport, Flemish Geotechnics Division
The hosts extended a generous amount of hospitality and consideration in response to the amplifying questions. In most countries, hosting agencies prepared an agenda of expert presentations, based on the questions that had been forwarded to them in advance. This presentation usually included briefings with contractors and equipment manufacturers. In Italy, an equipment manufacturer/contractor and two international contracting firms served as hosts in three separate locations. In addition to the presentations and roundtable discussion (figure 3), site visits were arranged to demonstrate the application and performance of accelerated construction methods. In all locations, the scan team shared information with international counterparts on U.S. policy, initiatives, and research activities to promote innovative geotechnical engineering worldwide.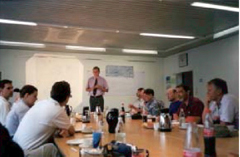 Figure 3. Subject matter presentations were often provided.
ORGANIZATION OF REPORT
The primary focus of the tour was to identify and implement innovative technologies of best practice for accelerated construction of bridge and embankment foundations. Accordingly, the report provides more details on these subjects than on the secondary subjects of evaluating and exploring new or improved geotechnical products or practices. The first sections of the report summarize the visits to each country. The last two sections present the team's findings, conclusions, and recommendations. The findings section includes tables that an engineer can enter with a specific need and quickly see a list of applicable scan findings along with important supplemental information about the use of a specific technology. Each host country provided a significant amount of supporting literature, and a bibliography is included in Appendix C of the report. Appendix D contains contact and biographical information on scan team members, and Appendix E provides a summary of the development, content, and status of EN1997 Eurocode 7: Geotechnical Design.